Medication Assisted Therapy
A holistic approach to the treatment of opioid and alcohol addiction.
Substance use disorder can be an extremely challenging disease to overcome. In fact, 19.7 million American adults (aged 12 and older) battled a substance use disorder in 2017, according to the National Survey on Drug Use and Health. For every drug overdose that results in death, there are even more non-fatal overdoses, each with its own emotional and economic toll. Addiction is complex; it's a disease. Drugs and alcohol change the brain in ways that make quitting hard, even for those who want to, and quitting often takes more than just good intentions or a strong will. Studies have shown that outcomes are much better when medication-assisted therapy is incorporated into the treatment plan. For one, it decreases the risk of relapse—significantly. MAT is safe, cost-effective, reduces the risk of overdose, increases treatment retention, and reduces criminal activity. Authority Health's clinical team addresses substance use disorder from a whole-person perspective, dedicated to recovery. Our treatment plan includes Sublocade or Vivitrol along with individual and family support and counseling.
Outpatient Treatment
Outpatient treatment is performed in a non-residential, office-based location with providers trained in addiction medicine. Treatment occurs in regularly scheduled sessions, usually totaling fewer than 9 contact hours per week but, when medically necessary, can total over 20 hours in a week.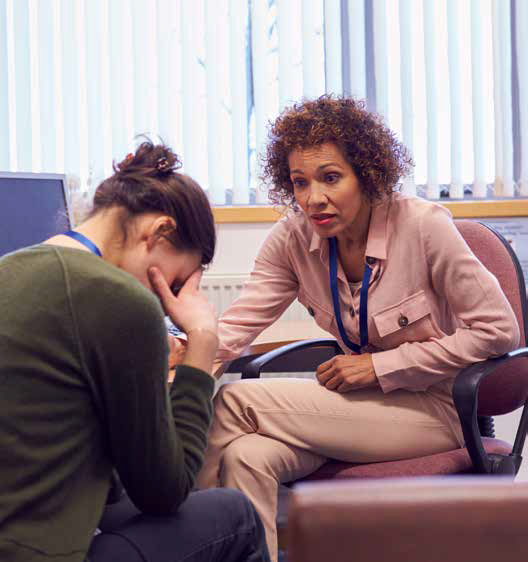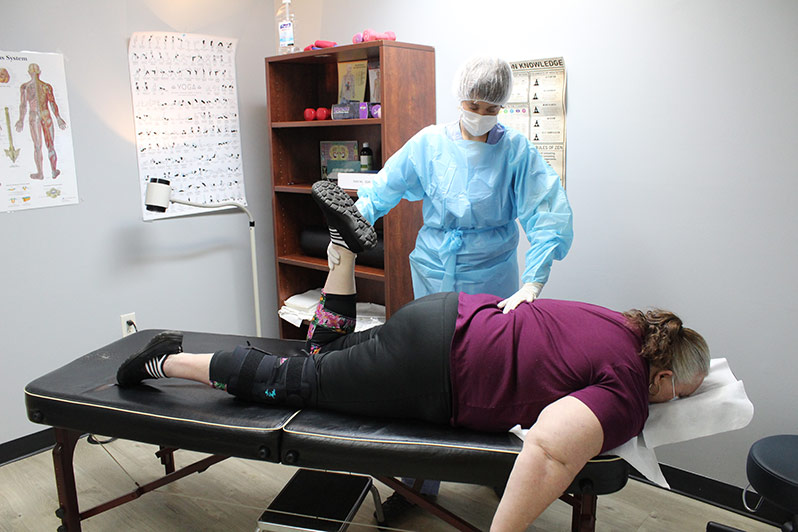 Osteopathic Manipulative Treatment (OMT)
Osteopathic Manipulative Treatment, or OMT, is a set of hands-on techniques used by osteopathic physicians (DOs) to diagnose, treat, and prevent illness or injury. Using OMT, a DO moves a patient's muscles and joints using techniques that include stretching, gentle pressure and resistance. As part of their education, DOs receive special training in the musculoskeletal system, the body's intricate system of muscles, nerves and bones. This advanced training provides DOs with a keen understanding of how the body's systems are interconnected and how each one affects the others. When appropriate, OMT can complement, and even replace, drugs or surgery. In this way, DOs bring an important dimension to standard medical care. Hands-on techniques like OMT have been clinically proven to provide pain relief for low back pain.
Ultrasound Guided Pain Management
At Popoff Health Center, we use point of care ultrasound to perform trigger point, trigger finger, carpal tunnel, shoulder, knee, hand, hip, and ankle joint injections when appropriate and in conjunction with non-narcotic pain medications, physical therapy, and OMT. Ultrasound, also known as sonography, is an imaging method that uses high-frequency sound waves to produce real-time and dynamic images of the body. Ultrasound is increasingly being used to assist Sports Medicine Physicians, Rheumatologists, Orthopedists, and Primary Care Physicians in performing evaluations and injections of different muscles, tendons, ligaments and joints. With the advancement of this technology, ultrasound machines have become smaller and more portable. This has allowed treating clinicians to be able to use real time, point of care ultrasound, to assist in the diagnosis and treatment of their patients. Although ultrasound is frequently used to identify injuries or abnormalities; it is also used when performing injections into the knee, shoulder, hip, and hand.
Injections can be beneficial for both the diagnostic and therapeutic treatment of a variety of problems involving the hip, shoulder, and knee. Typical problems include osteoarthritis, rheumatoid arthritis, labral tears, muscle tears, ligament tears and tendonopathies. Injections have been used in the management of inflammatory and degenerative conditions when rest, ice and anti-inflammatory medications fail to provide adequate relief. The use of ultrasound improves the accuracy of the injection of medicine such as corticosteroids and other interventions. Ultrasound can also be used for joint aspirations to rule out joint infection or gout. Guided injections can be used diagnostically to help determine which structures are generating the patient's pain.