The Authority Health Internal Medicine Residency Program is designed for resident graduates to be well prepared to enter a primary care practice-based environment, or a hospital-based environment, as an internist or hospitalist. Trainees who begin this postdoctoral program with the internal medicine track will complete their training in three years.
This is an ACGME accredited program, accepting both DO and MD candidates. Ambulatory care and comprehensive internal medicine services are stressed, and significant time will be spent at Detroit-area Federally Qualified Health Centers, community clinics and private practice offices interacting with patients, their families and medical staff. The inpatient components of training take place at affiliated hospitals in the Detroit area.
The program's academic partner, Michigan State University College of Osteopathic Medicine (MSUCOM) Statewide Campus System, hosts 36 academic days that are completed one day per month in various topics. Additional modules and full resources from the Statewide Campus System (SCS) are available to the residents online.
Community servitude and community presence are highly valued within the Internal Medicine Residency Program. During our scheduled +1 Weeks, the IM residents have a full day of community service throughout their residency. These days are nonclinical experiences.
Categorical Internal Medicine – NRMP # 1920140C0
Internal Medicine Residency Staff
Felicia Randolph, MD, MBA
Program Director
Dr. Randolph is a native Detroiter. Upon Receiving her Medical Degree from Wayne State School of Medicine, she attended residency at The Detroit Medical Center and Children's Hospital of Michigan. Graduating from their Internal Medicine and Pediatric training program she joined Abbott Medical Group, a private practice in the city of Detroit.
Dr. Randolph would remain there several years working part time while raising her young family. However, in 2008 shortly after obtaining her board certification and the birth of her third child, she took a full-time position at The Wellness Plan, a Federally qualified health Center also in Detroit.
It was in this setting she realized it was her passion to care for the people in greatest need. A need for efficient, affordable, compassionate, evidence-based medical care. She continues to utilize her unique skill set to provide medical care in various practice types to the underserved population.
Dr. Randolph has over 20 years of experience working in the areas of primary care and urgent care. Although she left full-time clinical practice to pursue an MBA in 2022, she continues to serve as Program Director of the Internal Medicine Program for Detroit Wayne County Health Authority. The rest of her work week is devoted to her position as Medical Director of Quality Management at BCBSM.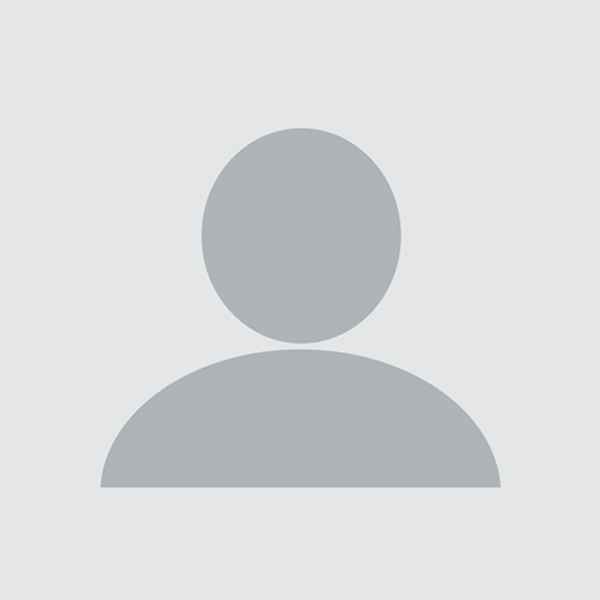 Valerie Abbott, MD
Associate Program Director
Lisa Ndjipa. BS
Program Coordinator
Lisa Ndjipa is Authority's Health Internal Medicine Coordinator. Lisa is a Detroit native, she attended Oakland Community College where she earned her Associates in Health Administration. In addition, she graduated from the Central Michigan University with a Bachelor's in Community Development: Health Sciences. Lisa began her career in healthcare 20+ years ago as a Clinic Office Assistant in an academic setting at Ascension. Her previous career allowed her to increase her expertise in Graduate Medical Education and build upon her skills as a Leader within Healthcare. Lisa believes that skilled doctors and quality of care is the key to a healthy population. In her free time Lisa, enjoys reading history books, spending time with family, friends and traveling internationally.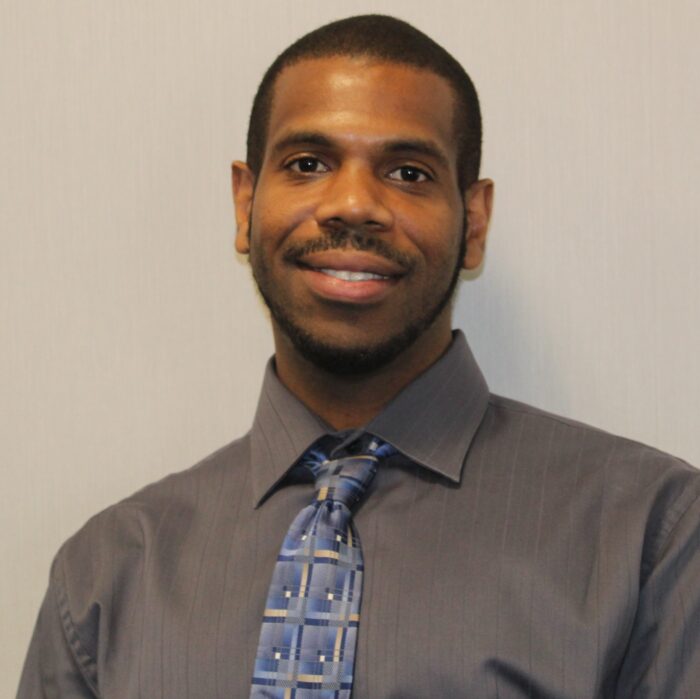 Bernard Hardy, MD
Chief Resident
Dr. Bernard Hardy grew up in Southern California, graduated from University of California, Riverside with a BS in Biochemistry.  He Spent 2 years working in various labs in the food industry, including jobs at Sunkist and Safeway, learning about microbial cultures in yogurt production and acidities, BRIX, and titrations in juice production – as a means to pay for prep courses and application fees. From there, he  moved to Boston, and studied Biomedical Sciences at Tufts University for 1 year, and stayed on-board for a research year to gain experience with cell cultures – particularly in fluorescent staining of the stem cells of mice.
Dr. Hardy went to Ross University for medical school in Dominica, and gained an interest in serving the underserved, because the experience in Dominica mirrored a volunteer experience he had in Haiti as an undergraduate. While studying for boards, he helped build an anatomy and physiology course (and eventually, microbiology as well) in a new nursing school program in Glendale, CA that was launching its first cohort.
After graduating, he worked in a pathology laboratory as a grosser for one year; and then moved to the microbiology department where he learned to streak-plate, culture, and run sensitivity testing on various specimen for another year. he was eventually accepted into AH IM program, where he returned to the lab again his  2nd year, and learned to run PCR on COVID swabs and various chemistries on lab specimen we received from private physicians.
Dr. Hardy is truly at-home in the lab and is currently on his 2nd consecutive Heme-Onc rotation, weighing it as a potential "fit" for his career. He is open to any new experiences where he can grow and best serve and make a difference in the lives of others…..but will probably always be connected to a lab, if only through research.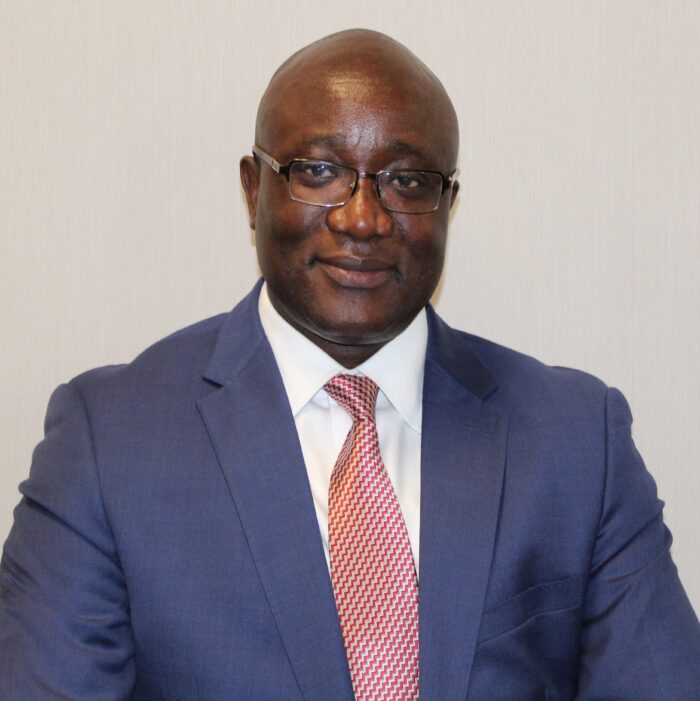 Bernard Mbeboh, MD
Chief Resident
Bernard Mbeboh, MD, MSc, PA-C, is one of the chief residents in the Authority Health internal medicine residency program. Originally from Cameroon, he has been residing in Maryland for a considerable period. He pursued his undergraduate and graduate studies in Microbiology/Medical Lab Science at the University of Buea, Cameroon. Later, he completed his graduate studies in Physician Assistant Studies at Towson University in Maryland.
After becoming a Physician Assistant, Dr. Mbeboh worked as a hospitalist Physician Assistant in various hospitals in Maryland, where he also served as the chief for Advance Practice Providers at Grace Medical Center, Baltimore. Driven by his thirst for knowledge and dedication to delivering exceptional care, Dr. Mbeboh furthered his medical education at the Faculty of Medicine, University of Science Arts and Technology in Montserrat, British West Indies.
Dr. Mbeboh is deeply passionate about assisting others and actively engages in community service through multiple non-profit organizations. He has participated in numerous medical missions abroad, providing healthcare services to underserved populations. His dedication extends to promoting diversity and exploring the art of healing.
During his leisure time, he enjoys spending quality time with his family, traveling, and playing soccer.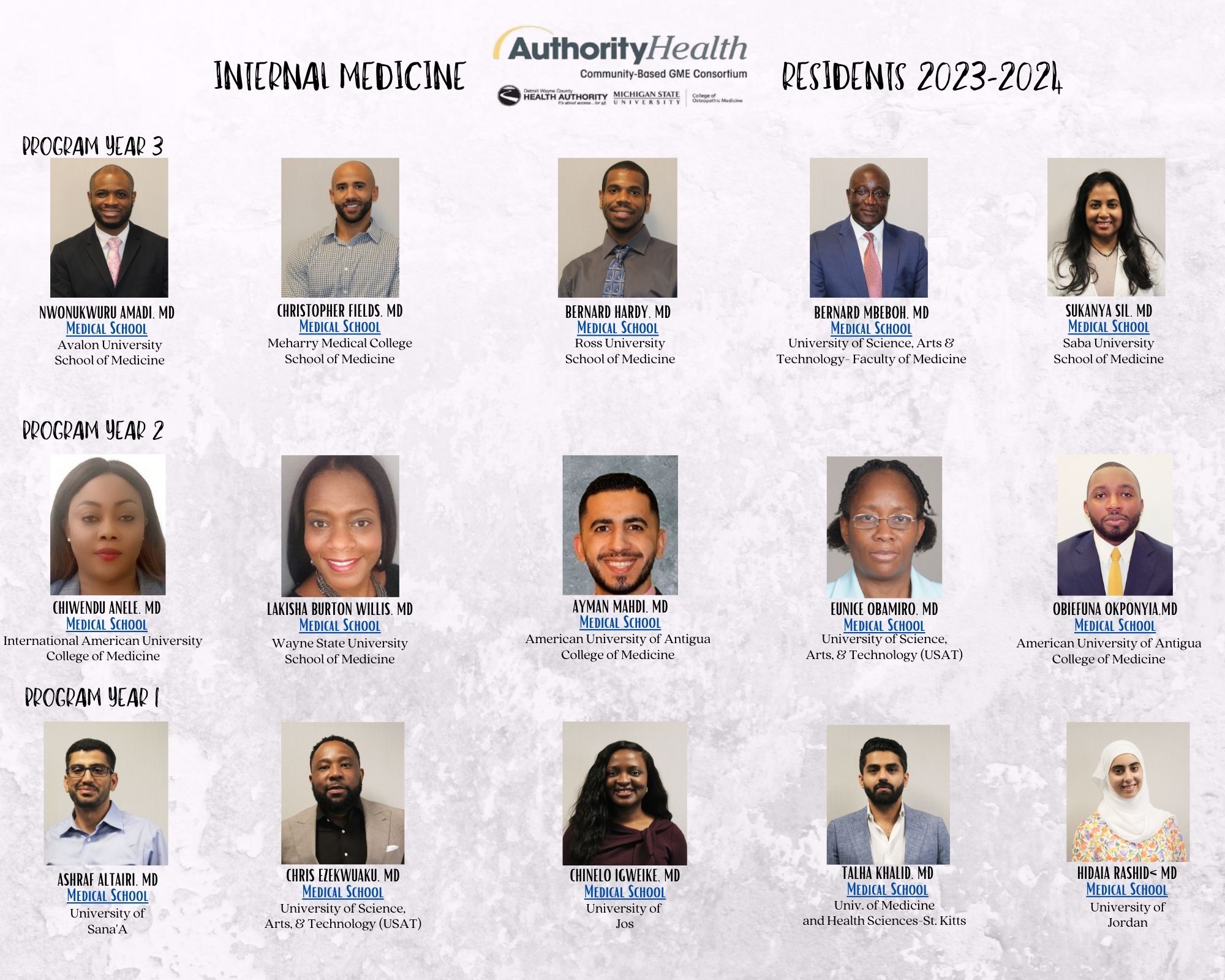 | Year 1 | Year 2 | Year 3 |
| --- | --- | --- |
| 1 Block MICU | 3 Block Inpatient IM | 2 Inpatient IM |
| 4 Block Inpatient IM | MICU | MICU |
| 2 Ambulatory IM | Ambulatory IM | Ambulatory IM |
| Full Block Elective | Cardiology | Rheumatology |
| Gastroenterology | Infectious Disease | Hematology/Oncology |
| Pulmonary | Nephrology | Endocrinology |
| 2 Week Elective | 2 Full Block Electives | Geriatrics |
| | | Emergency Med |
| | | Neurology |
| | | |