This residency program is uniquely positioned to provide the full range of primary care training in a variety of practice settings, emphasizing urban and rural communities that are medically underserved. Ambulatory care and comprehensive family medical services are stressed, and significant time will be spent at Authority Health's Popoff Family Health Center, Detroit-area Federally Qualified Health Centers, community clinics and private practice offices interacting with patients, their families and medical staff.
The inpatient components of training take place at affiliated hospitals in the Detroit area, and each resident is afforded the opportunity to further extend his/her skills and knowledge to all areas of primary care through elective rotations. The primary goal of this program is to prepare board-certified family physicians who practice the full scope of patient-centered, evidence-based primary health care, to help meet the growing demand for primary care providers in Michigan.
Didactic and Journal Club sessions are held monthly. The program is also involved with our academic partner, Michigan State University College of Osteopathic Medicine (MSUCOM) Statewide Campus System, for 36 academic days that are completed one day per month where various topics/lectures are presented which cover a wide spectrum of health care.
Categorial Family Medicine – NRMP # 1920120C0
Family Medicine Residency Staff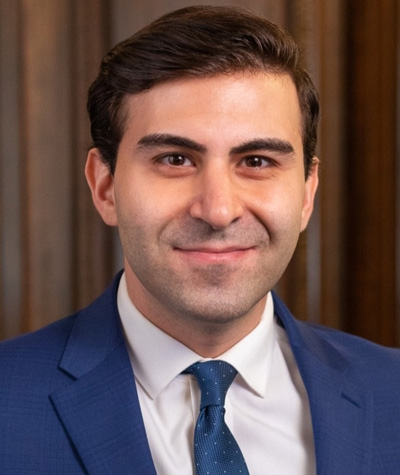 Hussein Saghir, DO, MPH
Program Director
Hussein Saghir, DO, MPH, is board certified in family medicine, sports medicine and osteopathic manipulative treatment. He was born and raised in Dearborn, Michigan. He obtained his medical degree from Michigan State University College of Osteopathic Medicine and completed his residency training in family medicine at Michigan State University/Ascension Genesys. Dr. Saghir went on to complete his sports medicine fellowship at Wayne State University School of Medicine/Detroit Medical Center where he provided care to Detroit's professional sports teams. After completing his fellowship, Dr. Saghir returned to Flint where he served as Associate Program Director and Assistant Professor at Michigan State University College of Human Medicine/McLaren-Flint Family Medicine Residency Program. Dr. Saghir's extensive experience in serving vulnerable populations in Flint, particularly during and after the Flint water crisis, compelled him to champion social, economic and health equity and further solidified his commitment to a career in public advocacy and health policy. He was most recently named a Commonwealth Fund Fellow in Minority Health Policy at Harvard University where he obtained his MPH in health management with a concentration in public health leadership. As program director at Authority Health, Dr. Saghir plans to continue his work in graduate medical education while recruiting and training the best and brightest minds. He hopes to use his medical and public health training to continue championing health equity in Detroit while inspiring doctors in training to provide continuity of care and the integration of health services to communities in need.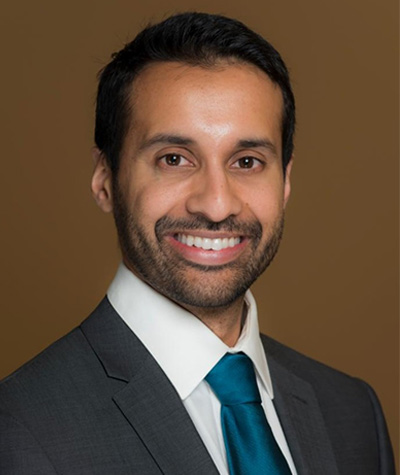 Jasper Gill, DO
Associate Program Director
Jasper Gill, DO, grew up in metro Detroit and wants to continue his work in the underserved communities with which he became familiar during his residency. He has said that his time in the Graduate Medical Education program at Authority Health made him more aware of the plight of the uninsured. The doctor is now back to work in community medicine and views serving the underserved as his way of giving back. "Authority Health served as the basis of my primary care training and something that has shaped the physician I am becoming now," says Dr. Gill. "Having the opportunity to be involved with communities I was able to provide care for as a resident physician is a blessing and something I hope to continue for the rest of my career. Popoff Family Health Center gives access to health care where it has been missing. They provide a multitude of health options and resources to increase the quality of life for the people in the surrounding area and that is a wonderful service." Dr. Gill attended Michigan State University College of Osteopathic Medicine, followed by three years of family medicine residency with Authority Health's Graduate Medical Education program and a sports medicine fellowship at Loyola University. "My work as a physician is to provide up-to-date care and knowledge to positively impact the community. I also want to provide family care and bring specialized sports medicine to the community where there wasn't access to fellowship-trained musculoskeletal care before. I want to help all ages, including the youth, to enhance their pursuit of athletic goals and increase their overall health."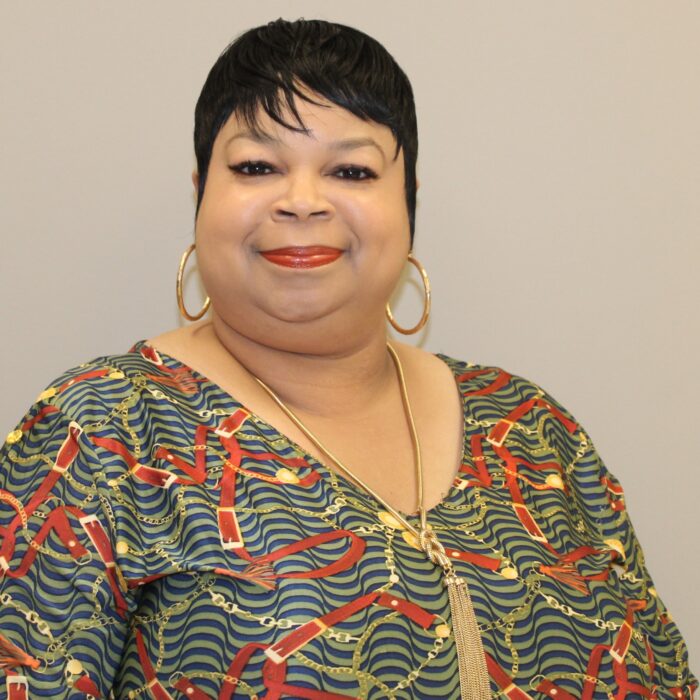 Cathy Smart, BSHCA
Program Coordinator
Cathy Smart is a graduate of Eastern Michigan University, where she received a BS in health care administration. After graduating and successfully completing her internship, Cathy launched her career at Authority Health and has served in the role of family medicine residency coordinator for the past five years. She is passionate and committed to her career in Graduate Medical Education. Her abilities are a product of diverse training courses in past years. She has learned that execution, energy and commitment to others are key. The skill set acquired in her current position has granted her the ability to adapt quickly in any environment and has enabled her to build a stable foundation for Authority Health's Family Medicine Residency Program. Outside of work, Cathy enjoys spending time making memories with family and friends.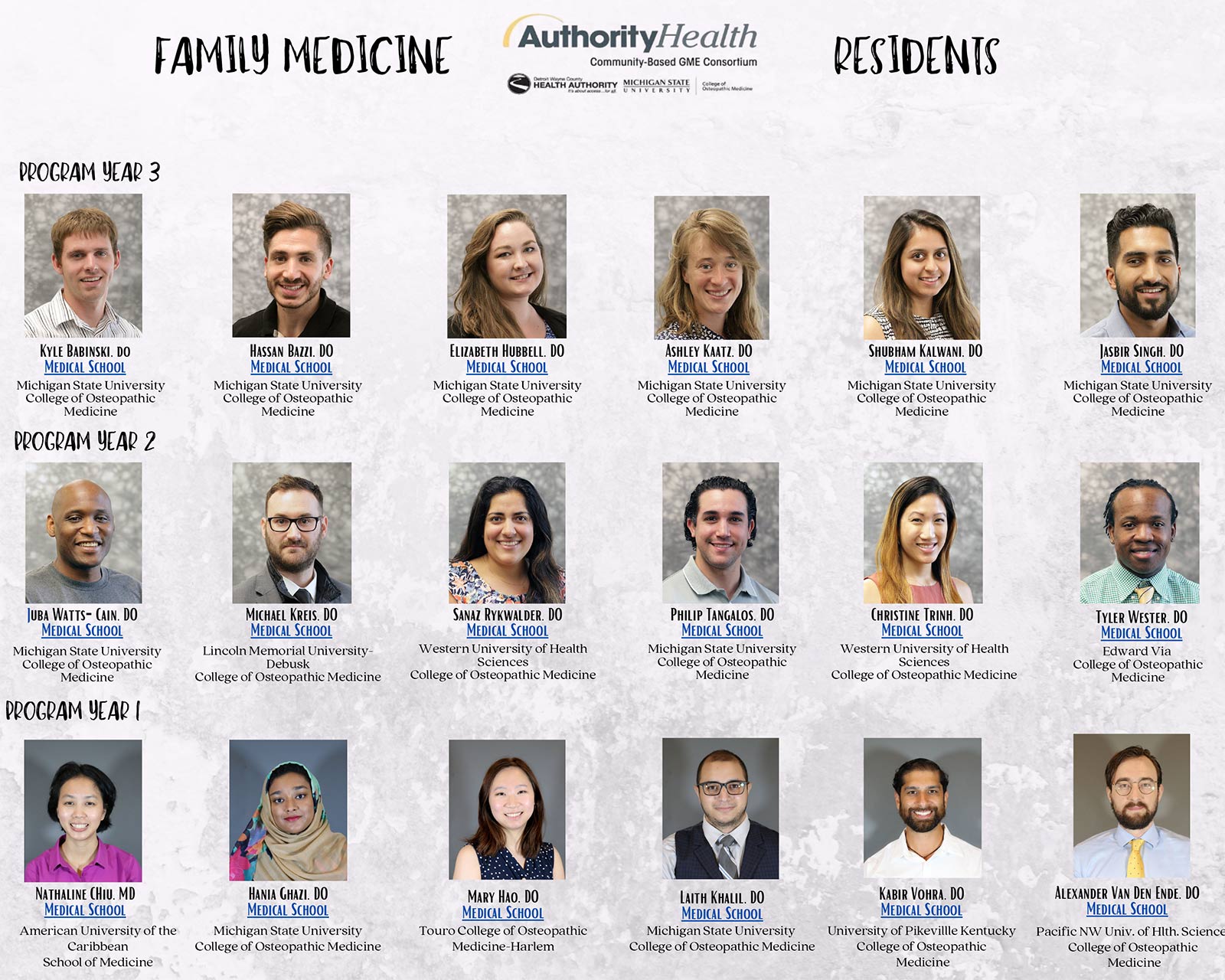 | Year 1 | Year 2 | Year 3 |
| --- | --- | --- |
| Emergency Medicine | Emergency Medicine | OMT |
| Intensive Care Unit | IM/FM | IM/FM |
| IM/FM | IM/FM | Ambulatory Pediatrics Adolescent |
| IM/FM | Gastroenterology | Ambulatory Pediatrics Adolescent |
| Inpatient OB/GYN | Inpatient OB/GYN | Women's Health/Gynecology |
| Cardiology | Newborn | Infectious Disease |
| Pediatrics | Pulmonology | ENT |
| Pediatric ER | Geriatric Medicine | Dermatology |
| Sports Medicine | Community Medicine | Elective |
| Psych./ Behav. Med. | Elective | Elective |
| General Surgery | Elective | Family Practice (continuity clinic site) |
| Elective | Family Practice (continuity clinicsite) | Family Practice (continuity clinic site) |
| Family Practice (continuity clinic site) | Family Practice (continuity clinic site) | Family Practice (continuity clinic site) |