Leadership Headshots & Biographies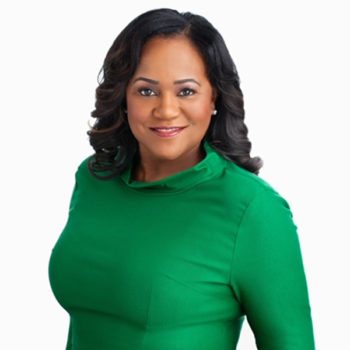 Loretta V. Bush, MSHA
President & CEO 
Loretta V. Bush has been a leader in the health and human services field for more than 35 years. She has demonstrated her commitment to access to health services for underserved populations, first as the public health officer for the City of Detroit and Wayne County, then as president and CEO of the Michigan Primary Care Association. She has served in key leadership roles overseeing the administration of primary care, behavioral health and dental services; a school-based health center; community-based health promotion programs and home visiting initiatives.
As the president and CEO of Authority Health, Loretta is shaping the organization's strategic vision through the delivery of primary care at the neighborhood level while creating partnerships for physician residency training in family medicine, internal medicine, pediatrics and psychiatry. As the CEO of Authority Health, she oversees the second largest Graduate Medical Education program in the nation.
Loretta Bush received her bachelor's degree from the University of Michigan and her master's in health services administration from Central Michigan University. She is a proud member of the National Association of Health Services Executives and Alpha Kappa Alpha Sorority, Inc.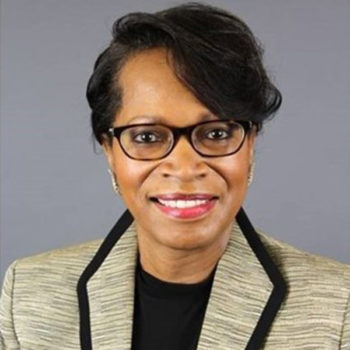 Janette B. Davis, MHA
Vice President & CFO 
Janette Davis has enjoyed a 15-year career as chief financial officer/vice president at Authority Health. She works closely with the president/CEO and board of directors in developing and implementing the financial goals and objectives of the organization, whose mission is to coordinate efforts to improve population health by assuring access to health care. In her first five years, she achieved outstanding revenue growth to just under $10M and boasts a long track record of obtaining clean/unmodified financial and federal single audits. In a competitive real-estate market, Janette has achieved unparalleled market rates.
Janette has held many leadership positions over her career, including vice president/chief financial officer of Greater Detroit Area Health Council, where her negotiating skills resulted in several hundred thousand dollars in indirect revenue and a 20 percent reduction in operating expenses while stabilizing base operating revenue with $500K in savings on an operating lease.
Janette holds a master's degree in health care administration from the University of Detroit-Mercy and a bachelor's in organization development and management/human resources from Spring Arbor University.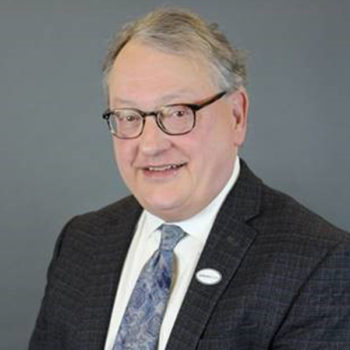 Dennis Archambault
Vice President, Public Affairs
A public relations professional for more than 30 years, Dennis Archambault is accredited by the Public Relations Society of America and has received International Association of Business Communicators Gold Quill and Silver Quill awards, among other honors. Archambault has served as president of the Michigan Hospital Public Relations Association and has received the City of Detroit Fire Department Community Relations Award and the President's Award from the Downriver Delta Community Development Corporation.
Dennis holds an undergraduate degree in English from John Carroll University and a master's degree in advertising and public relations from Michigan State University. Prior to joining Authority Health, he was director of marketing communications for Midwest Eye-Banks, director of community relations for the Detroit Medical Center, director of marketing and public relations at Detroit Receiving Hospital and University Health Center, and manager of marketing communications at St. Joseph Hospital-Flint (Genesys Health System). 
He has served on several boards and community organizations, including two terms as president of the Detroit AM Rotary Club; also as treasurer of the Brush Park Development Corporation and as a board member for Ecumenical Theological Seminary in Detroit, InterFaith Leadership Council of Metropolitan Detroit and the Michigan Universal Health Care Network.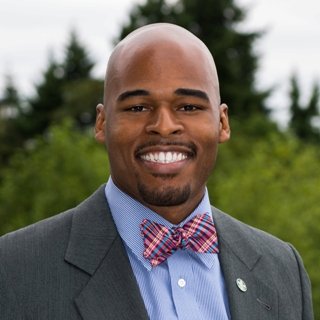 Vincent Jones, II
Vice President, Clinical Operations
After spending over a decade in healthcare operations overseeing behavioral health residential facilities, hospital service-lines, multi-site physician practice groups, in both the inpatient and outpatient ambulatory setting, Vincent is a leader who knows how to strategically plan and implement growth strategies, to build healthcare organizations to scale.
Vincent, a native of Louisiana, completed both his undergraduate and graduate degrees in the city of New Orleans. He obtained his Bachelor of Science in Psychology from Xavier University of Louisiana, and a Master of Health Administration from Tulane University.
Vincent is formally trained in Crucial Conversations and OPEX Lean Six Sigma. He is a member of both the American College of Healthcare Executives and the National Association of Health Executives. He is also an active, proud, and longstanding member of Alpha Phi Alpha Fraternity, Inc.
Vincent's 11+ years in healthcare administration displays his contributions and tireless commitment to the field of healthcare. He has served at a myriad of levels beginning back in 2007 with direct patient care as a Behavioral Specialist with Hillside Inc, Adolescent Behavioral Center. He matriculated upwards towards high-level leadership positions with every organization he worked with over the years.