Why Invest in Community Engagement?
Evidence indicates community engagement brings about positive changes to patients and community residents through new or improved services, practices and policies.
To create and support initiatives that are environmentally appropriate and beneficial.
Establish long term relationships that build the capacity to improve health in communities.
Develop and implement strategies that mobilizes the community to act on population health concerns.
Increase community awareness around population health issues.
Build a stable presence in the community that translates into "community trust."
Build community resilience.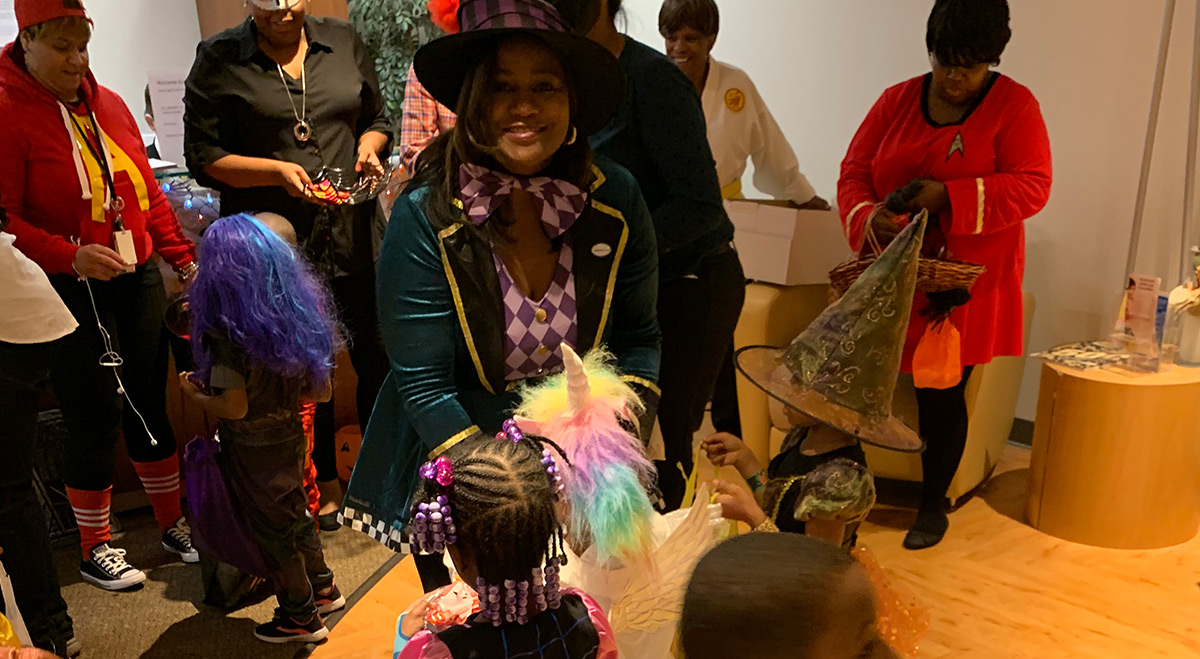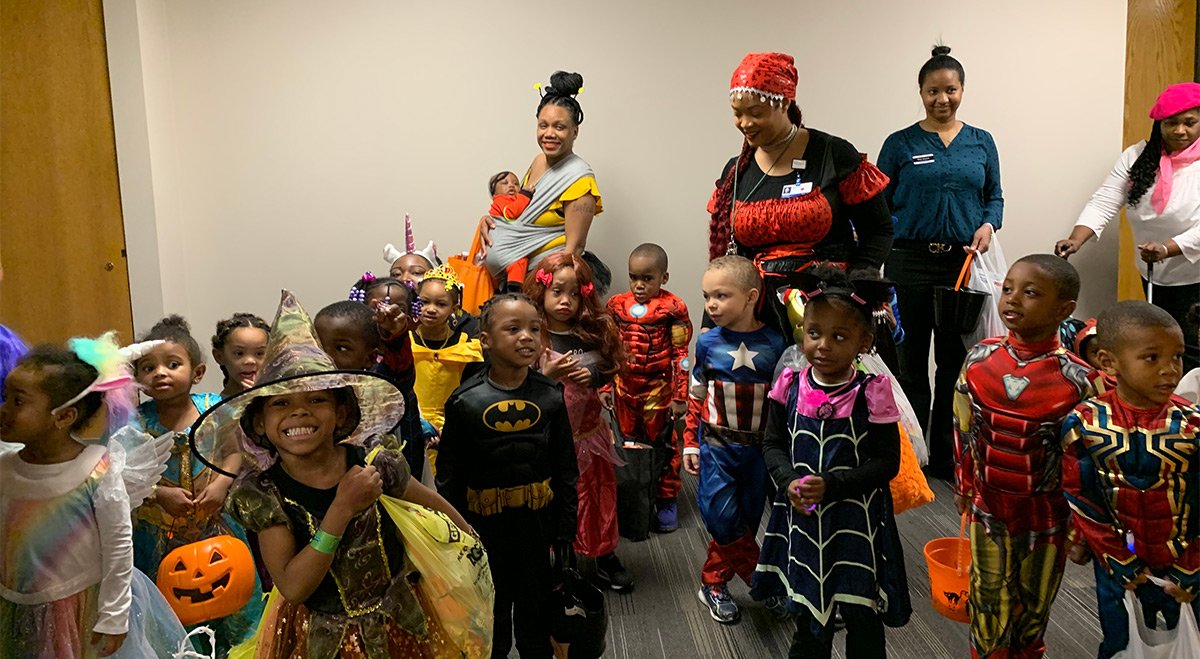 MOTION Coalition
The MOTION Coalition was organized to change social structures, policies and personal behaviors to reduce childhood obesity and promote healthy living.
Learn More
Fresh Prescription Program ("Fresh Rx")
The Fresh Prescription ("Fresh Rx") program is a fruit and vegetable prescription program in Detroit that connects health care providers to local growers to promote fresh produce consumption and healthy living. During the summer months, the Popoff Family Health Center partners with Genesis Hope Community Development Corporation and nearby Islandview Farmers Market to provide this innovative program.
A novel way to introduce chronically ill patients to the wide range of options they have for eating healthier meals, physicians at the Popoff Family Health Center identify and enroll eligible patients in the Fresh Rx program. Eligibility centers on patients who have chronic conditions such as hypertension, diabetes or high cholesterol – diseases that can be improved with healthy eating.

Designed for those most at risk, enrolled patients receive a weekly stipend to purchase fresh produce at the farmers market. Health nutrition education and cooking classes are a key component to program success. Working with Popoff providers and a nutrition educator, patients receive nutritional counseling and set small goals each week to increase their fresh consumption, improve eating habits and make changes for lasting impact.
The program launched at the Popoff Family Health Center in 2019 and is offered yearly throughout the growing season.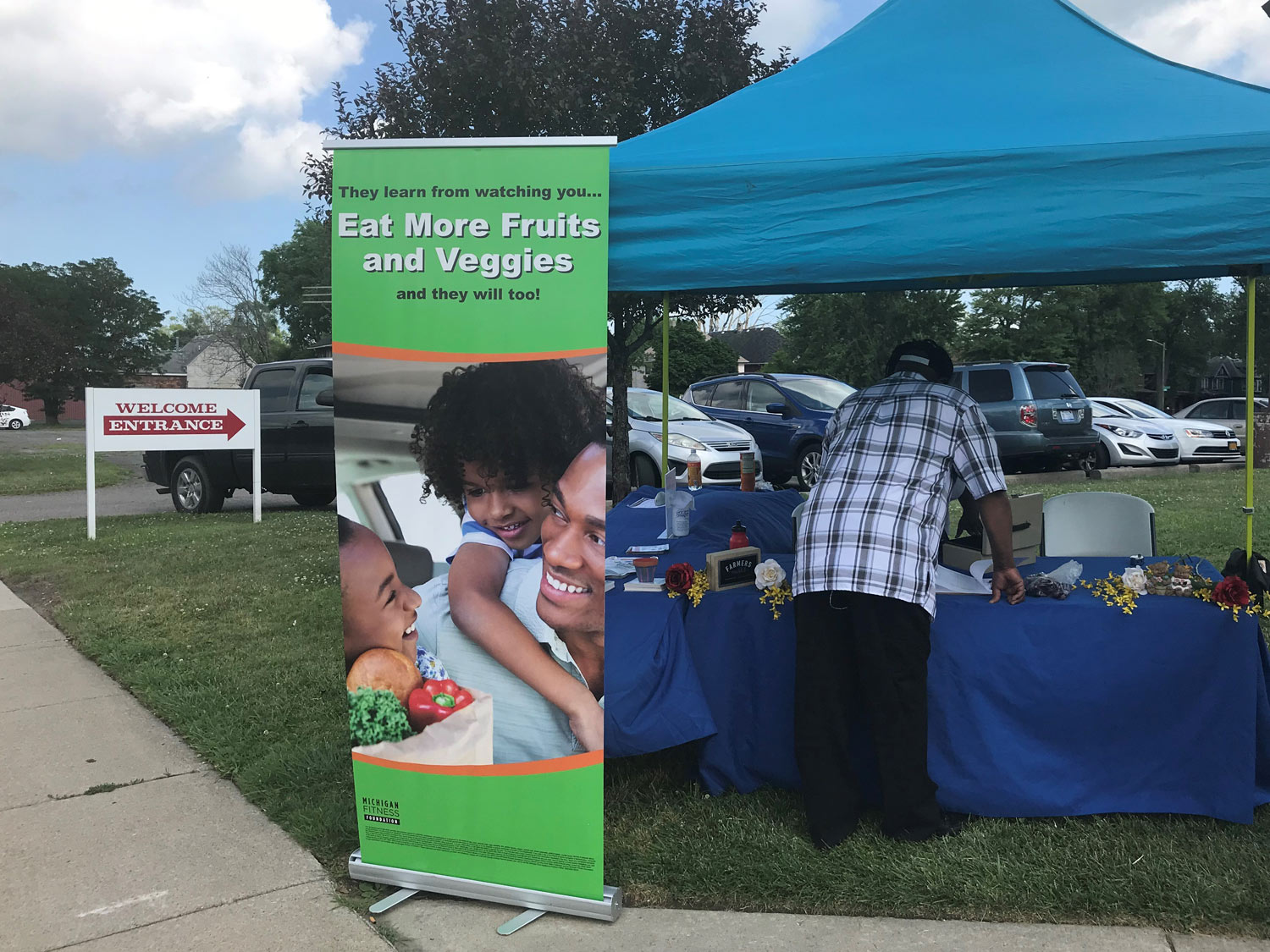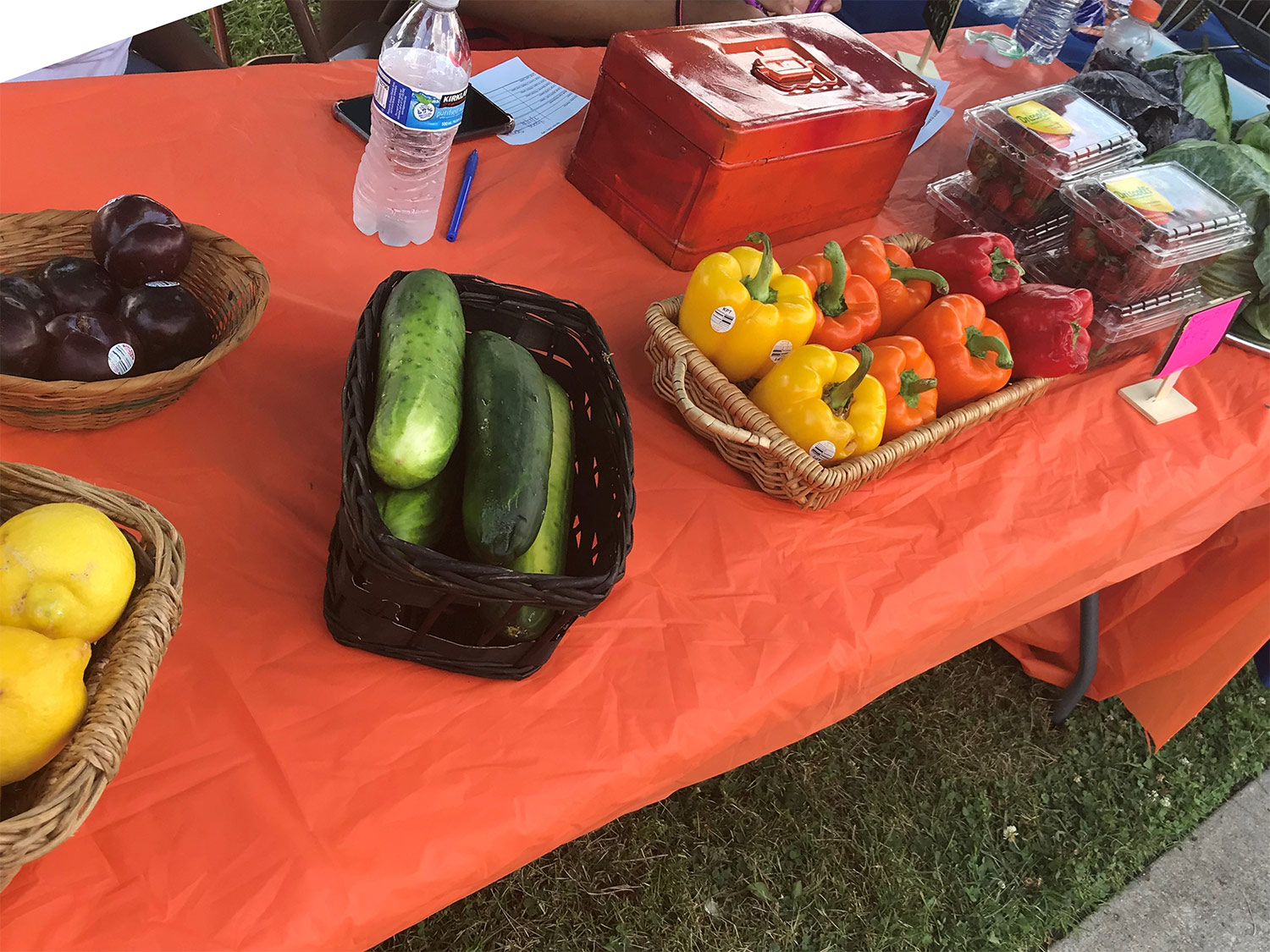 Black Family Development Partnership/Hope Academy Health Fair
Authority Health's Teaching Health Center program partnered with Black Family Development Inc. (BFDI) in 2017 to provide a unique training opportunity for primary care residents while rotating on community medicine. Since that time, residents have provided physical health care and educational services to vulnerable children receiving BFDI services in an integrated, family-centered way that promotes holistic care. Under the supervision of the community medicine physician, residents learn about community resources and how to link families to services needed.
In the summer of 2019, community medicine residents participated in the inaugural Hope Academy Health Fair in partnership with BFDI. Services offered included pediatric school physicals, vision exams, immunizations, lead screening, health education and adult health screenings. Lunch was sponsored by Sinai Grace Hospital and Kroger, and raffle prizes were given away. Approximately 60 children and family members received services at the event. We plan to expand future health fairs to the surrounding community.
Community Medicine
Wash and Learn
In collaboration with the Libraries without Borders "Wash and Learn" initiative (WALi), Authority Health's Community Medicine department created a health literacy initiative that trains medical residents to teach health education outside of the clinical environment – in laundromats. Libraries without Borders is an international organization designed to develop untraditional settings for promoting knowledge equity among disenfranchised and low literacy populations. Low literacy is one of the social determinants that impacts health, especially through poor health literacy.
This initiative, "Wash and Learn Healthy Literacy Project," offers medical residents an opportunity to work with members of the community in a more engaged way. By providing weekly health educational sessions in three laundromats in Detroit, the residents gather data to understand how health education in a familiar community setting, such as a laundromat, impacts health literacy levels, as well as the impact made on a person's relationship with health care providers. Each week, community input is gathered to inform program planning and improvement.
Engaging the community on this level is key to best preparing the primary care residents training in the Teaching Health Center program to practice meaningful community medicine.
Authority Health Residents Assume Leadership Role in Promote COVID Vaccine Acceptance
Read Article