Providing Health Literacy and Navigation for Refugee Women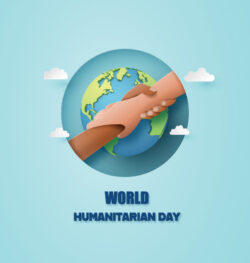 By Rasmi Davu
On February 24, 2022, a new phase of the Russo-Ukraine war began. Among its many consequences was the displacement of people from their homes.  Globally, there are an estimated 100 million refugees – individuals who have been displaced from their homes due to violence, conflict, war, or persecution. Of these refugees, more than 3 million have resettled in the United States.
During resettlement, refugees face a wide variety of challenges. Many refugees struggle with a lack of job opportunities, language barriers, inaccessibility to healthcare services, and discrimination. In the United States, healthcare accessibility for refugees is a major issue with significant structural, financial, and cognitive obstacles. Specifically, healthcare literacy poses a major impediment for refugees accessing healthcare services.
Health literacy can be understood as the capacity and degree to which individuals can find, understand and navigate healthcare information and resources. Often individuals of refugee communities have migrated from areas with limited healthcare institutions and resources. As a result, they may have decreased experience with or awareness of specific health conditions. During resettlement, language barriers further exacerbate issues of health literacy. Refugees who cannot understand or communicate in English can have trouble seeking health information or resources.
Interjectionally, health equity is often more inadequate for women, especially in the lens of health literacy and language. In many refugee communities, women often assume the role of primary caretakers for children, the elderly, and the home. As a result, women often have fewer opportunities to engage with external communities, practice language skills, and seek out or learn about healthcare resources.
As an Albert Schweitzer fellow, this year, I will be working with refugee women and local community organizations to initiate a program that promotes health literacy and navigation through the development of English language skills. As this program alters, adapts, is molded, and is shaped by its participants' goals and desires, refugee women will continue to be its core. In our turbulent world, we must continue to address health inequity in the refugee community. We must especially uplift women and offer them opportunities and resources to engage with one another so that they can advocate for themselves.
Rasmi Davu is a University of Michigan School of Public Health student and 2022-23 Albert Schweitzer Fellow. World Humanitarian Day, 2022.