Optimizing Glucometer Use at a Free Clinic in Rural Southeast Michigan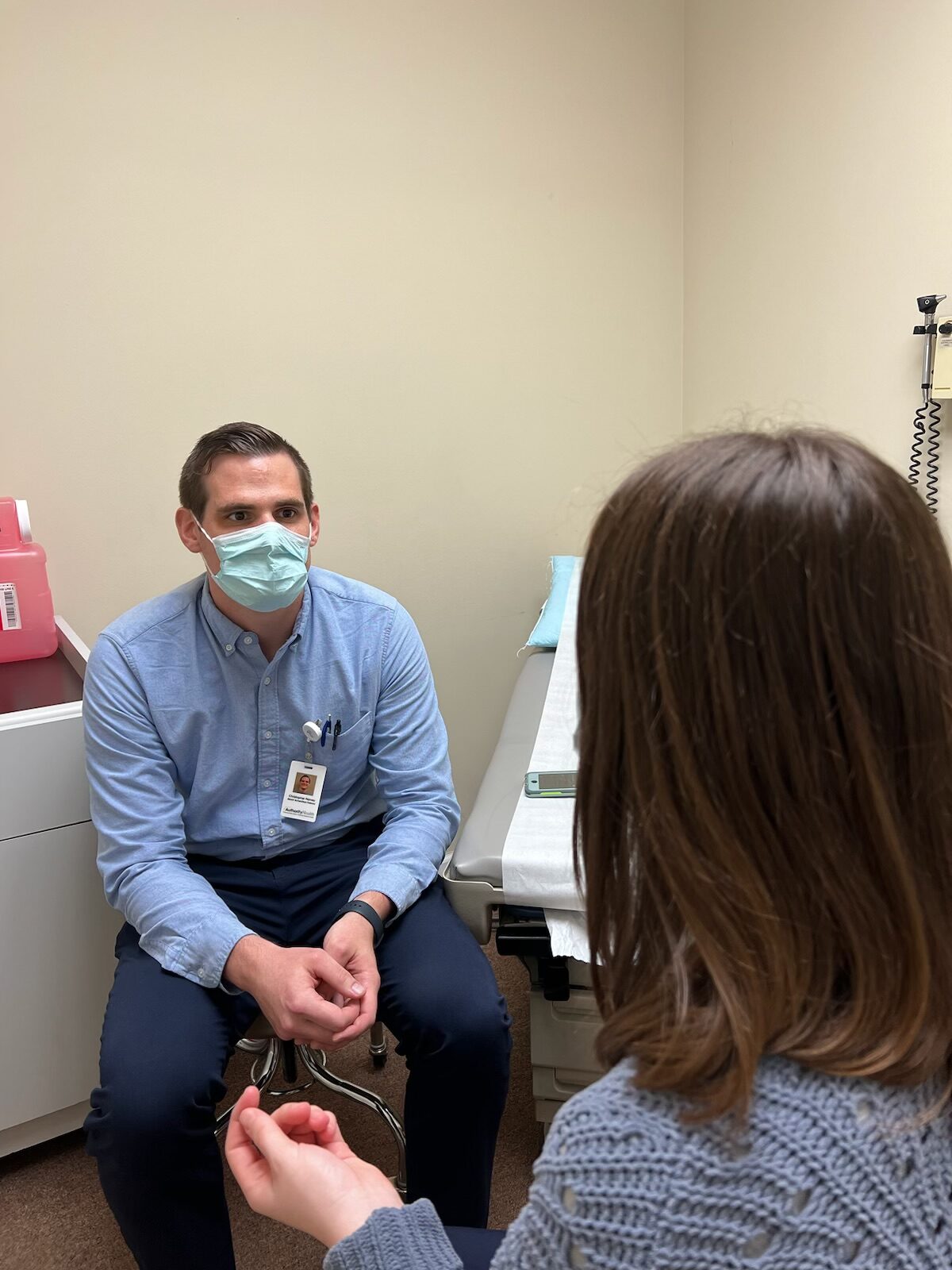 By Chris Harvey
ISSUE:
Michigan has a unique heritage of small family farmers that resist the consolidation of commercial farming, and profit margins are razor thin. Often, the produce is sold at local farmers markets. Faced with poor financial prospects, many of these farmers are self-employed and do not have health insurance. In fact, at least five participants in this project have not seen a health provider in over ten years. Many of these individuals do not qualify for Medicaid, but cannot afford traditional health insurance. The debilitating complications as a result of uncontrolled type-II diabetes tends to be what drives these individuals to seek care. Like many farmers, these individuals are proud of their work and are fiercely independent. Traditional hierarchical approaches to improving blood glucose and glucometer management needs to be reevaluated. Optimizing glucometer control through a lens of optimizing their mobility, independence and in turn, their farms. Many of these individuals have voiced distrust of traditional health delivery systems, and requires an approach that allows participants feel they are an active member in their health care plan.
WHAT HAS BEEN DONE: The glucometer optimization program is a monthly education module spanning over a three month period target barrier impacting consistent and accurate glucometer use.
At the first appointment, the provider and participant discuss glucose monitoring obstacles, and the participant will suggest a behavioral intervention to improve the quality and consistency of their glucometer use. Glucometers and glucometer supplies are provided to participants in need, with all distributed glucometers are given with a tactile demonstration that is performed by the participant with teach-back. The effectiveness of the intervention will be conducted at the subsequent appointment using glucometer logs. Success is measured by the percent of days since last appointment that the participant measures their blood glucose in accordance with their existing glucose monitoring program established by their health provider. With three appointments, there are two opportunities for participants to enact a self-proposed intervention. The patient suggested interventions will be listed in a word cloud. These participants are often being actively treated as participants at the student run free clinic. Community resources are made available to the participants, including Fresh Prescription, which provides vouchers for farmers' market produce, and ParkRX, a community directed park-centric exercise program. In addition, the free clinic provides health insurance enrollment services, social work resources, and access to Msupport, Michigan Medicine's financial assistance program. It covers medically necessary services performed by Michigan Medicine providers at Michigan Medicine facilities.
The intention of the program is tap into the strengths inherent in rural and sub-rural populations, namely to encourage the same care to their bodies, as they give to the land they take pride in.
IMPACT:
Glucometers given- 35
Educations performed 35
Total program completions 21
Referrals to Fresh Prescription 21
Farmers treated: 12
Referrals to ParkRX 21
92% of participants reported stating they would continue with program independently, as well as agreed referral.
Glucometer use increases. See below for example.
Quotes:
"No one ever explained to me what diabetes actually is, and why it is so important. I have been afraid to ask. I don't want to be seen as dumb."
"Why are these glucometers so tricky to use? I don't think anyone has actually shown me how to use it."
"I have fourteen animals and grandchildren that all depend on me to keep my legs healthy, so I can keep moving. I need to get my blood sugar right for them."
"There is a decision to make when it comes to diabetes. I don't like how I am here, but I intend on making the most of it."
"Whenever I talk to my doctor about my diabetes, it feels like the doctor is waving his finger at me. I am an adult. I expect to be treated as one. Do you understand?"
FUNDING:
Albert Schweitzer Fellowship-Detroit Chapter, sponsored by Authority Health Detroit
University of Michigan
Chris Harvey is an Albert Schweitzer Fellow for Life and student at the University of Michigan School of Nursing